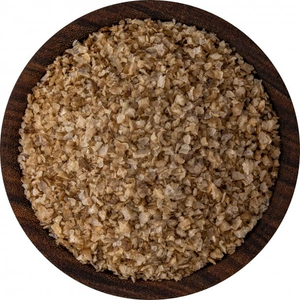 This Applewood Smoked Sea Salt enriches your dishes with a sweet, fruity taste and a flaky texture. The aged Applewood used to smoke it gives your rubs and marinades a smooth, savory smoky flavor that's sure to delight!
Best Applewood Smoked Sea Salt
Use it for
The delectable flakes work harmoniously in mixtures and rubs, adding a seductive smoky and savory flavor to snacks, frozen foods, and sweets. This convenient Salt can heighten the deliciousness of fish & veggies with its unique gourmet flair.
Nutrition
Smoked Sea Salt
All-natural
GMO-free
No anti-caking or free-flowing additives or conditioners
Vegan/vegetarian
Lactose & gluten free
Does not contain melamine
Free of artificial ingredients & processing aids
Packaged in a reusable 2.0 v.w. screw top tin or a push on top tin
Recipes